About Us
Over + Years of Helping Brands to Reach Full Potential
System Development Division of HRS Network which is branded as "TechXcape" is a distinctive part of HRS Network. We provide comprehensive advisory and support in the development of Software, Web based Applications and Mobile Applications specifically according to the customized requirements of clients. TechXcape also helps businesses in their brand development including but not limited to Website Designing, Website Development, Graphics, Videography, Animations, Digital Marketing and other technological solutions.
Editing code is also a more comfortable job with high-quality code as they are easy to read and implement changes.
A full stack team is a self-contained, autonomous team whose members collectively have all the skills needed to solve the problem they have been set upon.
Agile management is the application of the principles of Agile software development to various management processes, particularly project management.
Software security is the application of techniques that assess, mitigate, and protect software systems from vulnerabilities.
>
Skillset
We Are Increasing Business Success With Technology
Over + years of working in IT services developing software applications and mobile apps for clients all over the world.
Hire team
Why hire techxcape?
It saves your time and effort by eliminating the need for a recruitment process. Without any long-term commitments or potential HR concerns, you can bring in instant development talents and expertise to your existing workforce.
Time saving:
Hiring and Finding new talented team takes valuable time and resources. When you start working with techxcape, you will get a devoted team of talented individual who are eager to get started on the project.
Access transparency:
We provide full transparent access to the team to manage and monitor under their own supervision, hiring a manager or doing it on company's own will be the own choice.
Flexible contracts:
Techxcape will provide you full time, part time and on demand services. Access to get the team at your preferable time zone at equitable pricing with no hidden costs.

Why Choose Us
We Create Result-Oriented Dynamic Applications
Over + working in IT services developing software applications and mobile apps for clients all over the world.
Projects
Our Recent Launched Projects Available into Market
Director
Director's Profile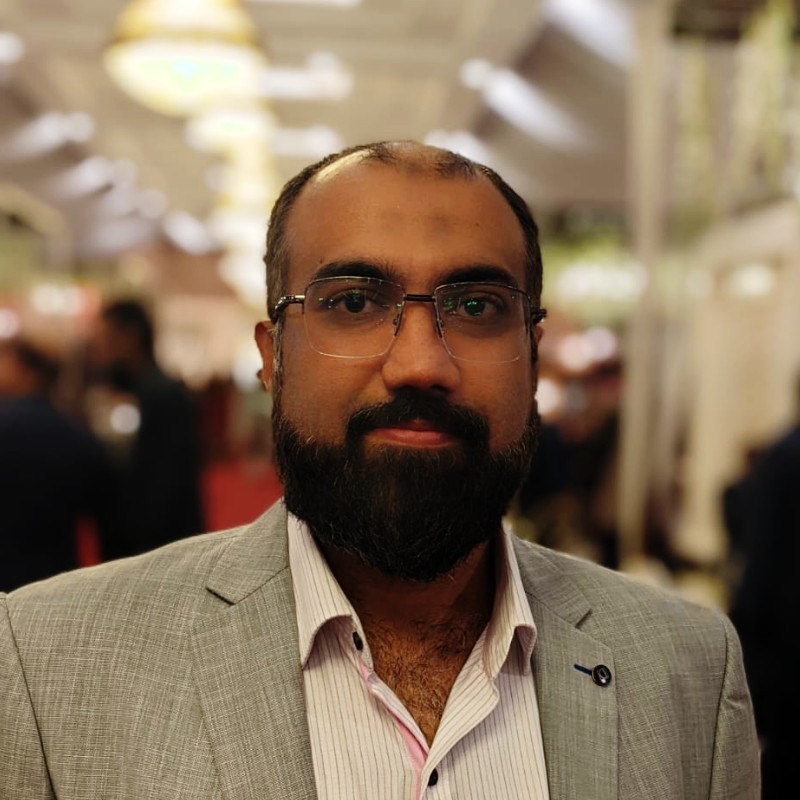 Salman Saeed
As the Director of Techxcape Pvt Ltd, our core mission is to serve as a facilitator for businesses and brands in attaining their technological milestones. My unwavering passion lies in driving innovation and fostering growth within the finance and technology sectors. Drawing upon my extensive background in consulting, I bring to bear a robust suite of analytical skills and the acumen necessary for effective customer relationship management. Through these capabilities, I am dedicated to augmenting both our organization's and our clients' capacity and productivity.

Furthermore, I and my team are deeply committed to nurturing the endeavors of emerging entrepreneurs and inventors, offering guidance and support through my publications and advisory roles. My overarching vision centers on catalyzing a global shift towards greater innovation and a technology-driven ethos. In tandem with this, I place significant emphasis on the principles of sustainability, striving relentlessly for a harmonious fusion of growth and enduring success on a global scale.
Testimonials
What clients says
Over + Years of working in IT services developing software applications and mobile apps for clients all over the world.
Work with us
Careers
A job at TechXcape is a career made by you, with development opportunities, benefits and a working culture that embraces diversity. So whether you're looking for an internship, graduate opportunities, or a job opening to progress your professional career, you can shape your own path as you work with the brands and people that drive our sustainable business growth
Share your details
We will get back to you ASAP.
Let's Talk
TELL US ABOUT YOUR PROJECT
Our team would love to hear from you! We are always on the lookout for
new partnership opportunities. If you're interested in collaborating,
this is how you get in touch with us.
Office 402, Park Avenue, Shahrah-e-Faisal Rd, Pakistan Employees Co-Operative Housing Society Block 6 PECHS, Karachi.
Get FREE Consultancy
We here to help you 24/7 with experts